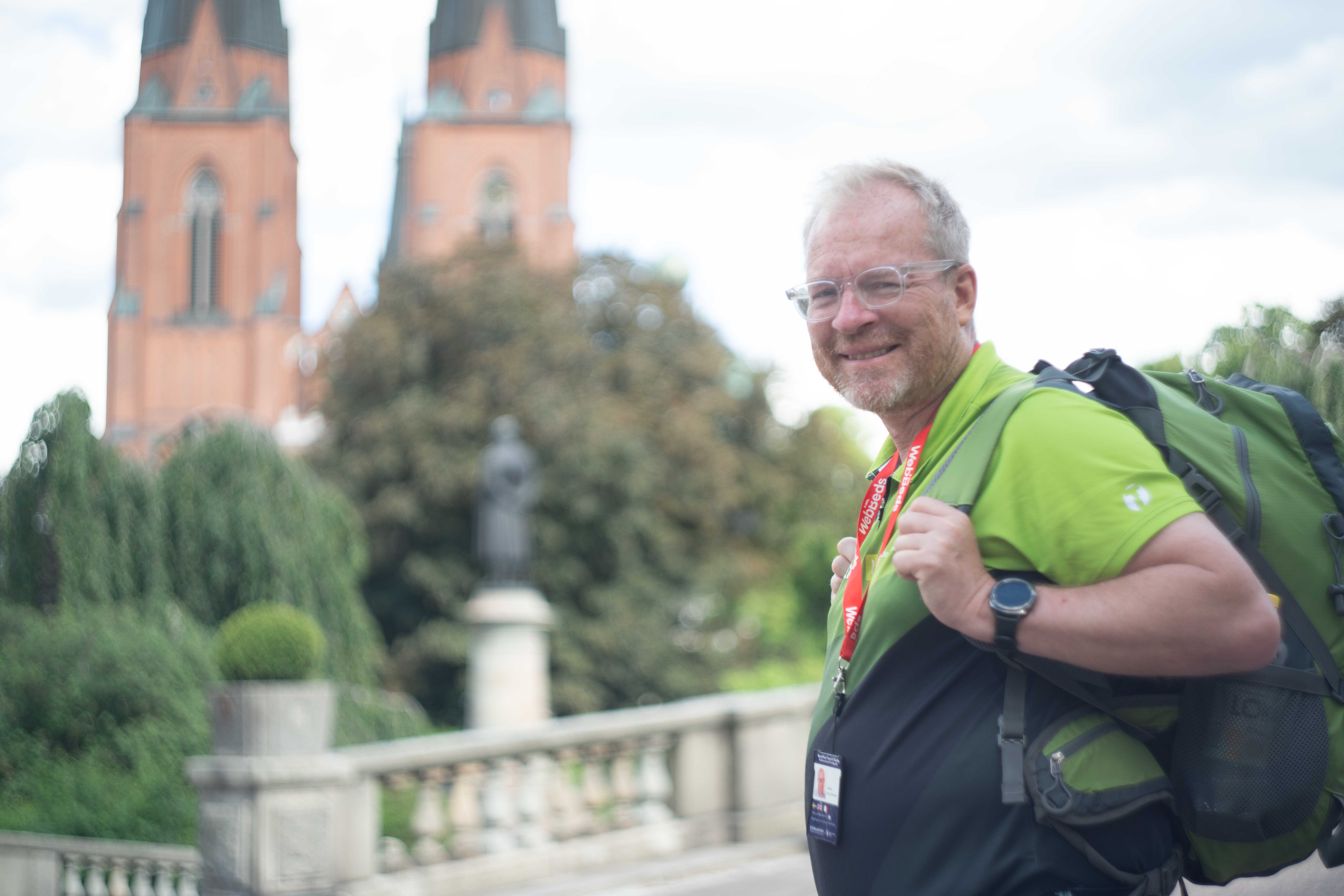 Stadsvandringar med 
mat-, natur- och kultur
Mondays at 18.00 - 19.30 Katarina and the Nofo area - a walking tour at the southeastern part of Södermalm 
Tuesdays at 17.00 - 18.30 12th of July - Södermalm and its highlights - a walking tour at the southwestern part of Södermalm 
Thursdays at 16.00 - 17.30 of July A walking tour of Drottningholm Gardens  
Fridays at 17.00 - 18.30  - Old Town City Walk - a walking tour in Old Town Stockholm 
Sundays at 16.00 - 17.30 - the Woodland Cemetery - a walking tour at the beautiful landscape of Sigurd Lewerentz and Gunnar Asplund 
Click here or use the Book Now button above to read more and book these tours. 
Activities and City Walks
A city walk is a guided tour of a city environment, usually on foot. It can
explain or highlight a particular topic. Visby, Gotland was the first place for these kind of activities in the early 1930´s. In Stockholm, city walks began in the
1940s, and by the 1970s city walks were found in numerous other Swedish
cities.

Perhaps it was a reaction to the great demolition wave that tore down
old buildings in many of our cities. Or perhaps it was only then we
started to become interested in houses and their owners. And now that more and more people vacation in their own country, we want to learn
more about our own districts and neighborhoods.
A city walk with Den gröna guiden (by VerdeVerde Travel) gives you knowledge, entertainment and exciting encounters. All while you get exercise and fresh air. Going on a city walk with a knowledgeable guide saves you time and money, and you are free to ask all the questions you want. We make several stops along the way to enjoy the beautiful views. You will get to hear stories about exciting characters and their lives. You will also get storytelling and see pictures from the past.
 Our public groups have a maximum of 20 participants for the city walks and a maximum of 14 when walking in the nature or at the culinary tour. 
CORPORATE SOCIAL RESPONSIBILITY 
Den gröna guiden (by VerdeVerde Travel) has as Corporate Social Responsibility chosen to integrate social and environmental in our business operation and interaction with our clients. We are giving 10 SEK from each booking in full to New Hope´s aid project in northern India. 
comments from partecipants
©2022 Den gröna guiden by VerdeVerde Travel