Activities, sightseeing and city walks in Västerås with the green guide! City walks in forest and city.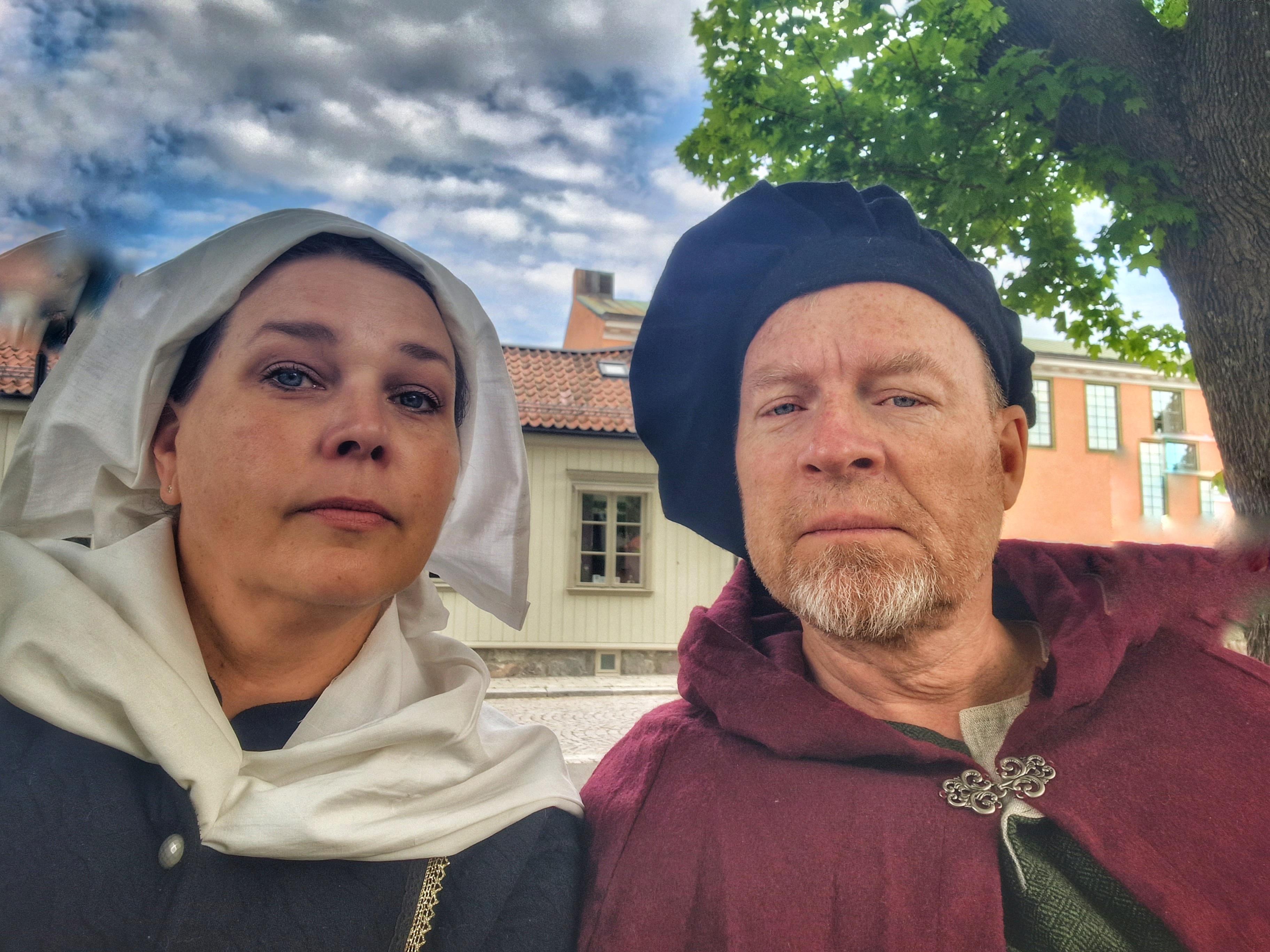 Rudbeck 400 år - en stadsvandring med Johannes och Malin
Next opportunity: June 20, 2023 18:00 - 19:30
400 år har det gått sedan Johannes Rudbeck och Malin invigde Sveriges första gymnasium och flickskola. 
Aktuella datum och tider:
20 juni kl 18.00, 15 augusti kl 18.00
Samling: Framför Västerås Domkyrka, huvudentrén. 
Pris: 245/VUXEN, 195/SENIOR, BARN I FÖRÄLDRARS SÄLLSKAP GÅR GRATIS.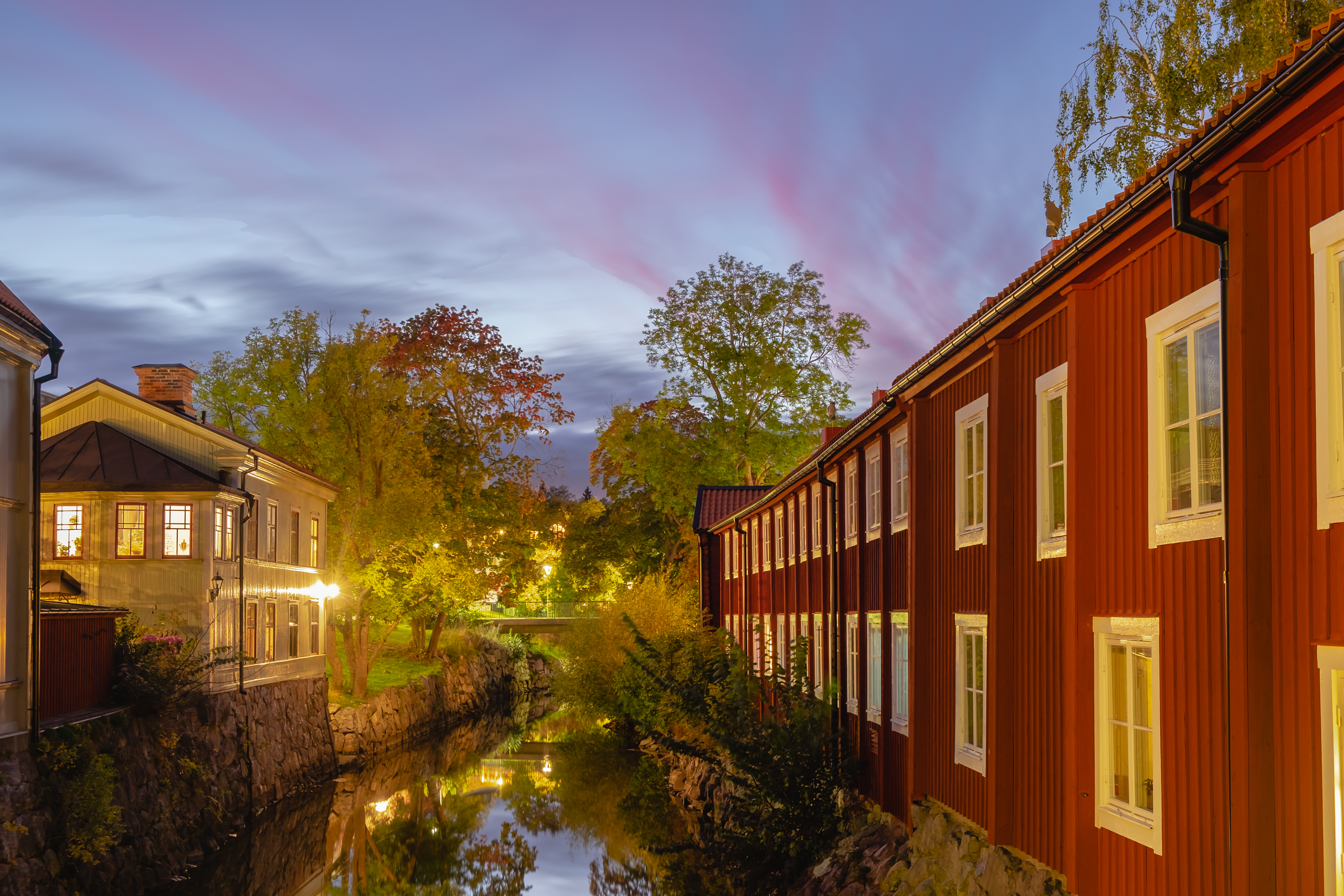 Walking Tour Culture Shock Västerås
Next opportunity: March 31, 2023 15:00 - 16:30
The image of Sweden around the world is positive and many associate Sweden with the welfare state, Ingmar Bergman, ABBA, the Nobel Prize and large companies such as Volvo and Ikea.
Perhaps you have heard that all Swedes are blonde and that we sing "Helan går" at strange festivities such as the Crayfish party and Midsummer. But we Swedes are so much more!
On this walk, we'll show you some of Västerå's highlights while sharing our history and interesting cultural differences. Maybe you will come across some of them during your stay.
Of course, you also get tips on activities you can't afford to miss as well as the occasional restaurant tip along with tips and advice.
You visit Kyrkbacken, one of Västerås' oldest neighborhoods.
You see Rudbeckianska skolan, Sweden's first high school.
You will admire Västerås Cathedral, the oldest parts of which date back to the 13th century.
You enter the courtyard of Västerås Castle
You learn about Västerås City Hall and the former medieval Dominican monastery located at this place. 
The city tour ends with a mug of Swedish brewed coffee and homemade fikabröd.
Meeting point: Biskopsgatan 2, in front of Västerås City Library.
Price: 145 SEK. 
Shinrin Yoku, forest bathing and digital detox
Next opportunity: 17.00-19.30
Shinrin Yoku or forest bathing is a kind of cleansing for the soul. Meditative exercise outdoors.
You walk from Björnegården along the nature trail. We stop and try to find the connection. We become aware of our own sense impressions. Just being here and now is important - to let go of all thoughts and thoughts for a while. 
We recommend switching off the phone, so that you will not be interrupted. Isn't it luxurious to have your own time in the middle of the day? 
Using slow movements without stress and pressure, I help you relax. 
Seating-pad and forest coffee are included.
Scheduled in Swedish language - operated in English only upon request.  

Samling: Björnögården
Pris: 295/VUXEN, 245/SENIOR. BARN UNDER 15 ÅR - GRATIS.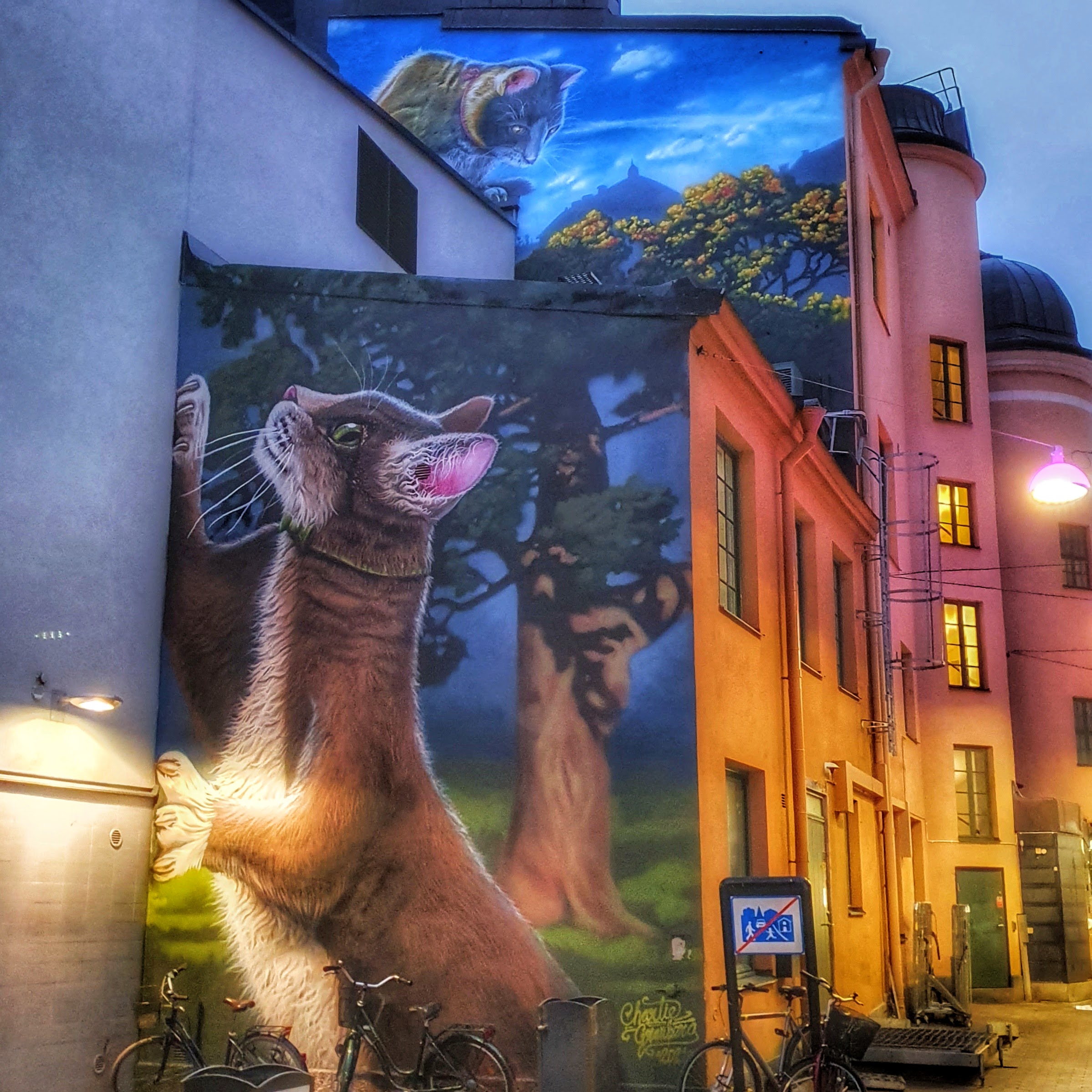 Upplev en magisk resa genom historiens gång med vår unika tåg- och bussutflykt från Västerås till Uppsala. Vår första anhalt tar oss till Gamla Uppsala, en plats fylld av nordisk mytologi och kulturellt arv. Här får du vandra bland de legendariska kungshögarna och beundra den vackra kyrkan som omges av historiens sus.
Efter att ha utforskat Gamla Uppsala ger vi dig lite tid på egen hand innan vi tar den lokala bussen tillbaka till Uppsala. Här väntar en stadsvandring där du får uppleva stadens rika historia och fascinerande kultur. På denna guidade tur möter du skalden Gunnar Wennerberg och får beundra det praktfulla Carolina Rediviva, ett av Sveriges mest berömda bibliotek.
Från den botaniska trädgården får du en fantastisk utsikt över Uppsala slott, den imponerande Gunillaklockan och den majestätiska Kasåsen. Vi fortsätter sedan till den pittoreska engelska trädgården, där du kan möta den charmiga katten utan svans vid lekplatsen som barnen älskar.
Din resa genom Uppsala tar dig även längs Övre Slottsgatan, där du kan njuta av de charmiga gårdarna och beskåda universitetsbyggnaden. I vackra Universitetsparken får du studera runstenar och beundra den praktfulla Gustavianum med sin eleganta lanternin.
Vid Uppsala domkyrka, Sveriges rikshelgedom, kommer du att lära dig om dess betydelse för kungligheter, adel och vetenskapsmän. Uppsala är en stad som andas historia och bjuder på en unik kulturupplevelse. Vår stadsvandring tar dig med på en resa genom stadens mest fascinerande platser och ger dig en djupare förståelse för dess rika arv.
Bli en del av denna oförglömliga resa genom tid och rum. Upplev Västerås, Gamla Uppsala och Uppsala på ett sätt som kommer att berika dina sinnen och ge dig minnen för livet. Vår tåg- och bussutflykt är den perfekta möjligheten att uppleva dessa fantastiska destinationer på ett bekvämt och spännande sätt. Boka din resa idag och låt oss ta dig med på en resa genom historien!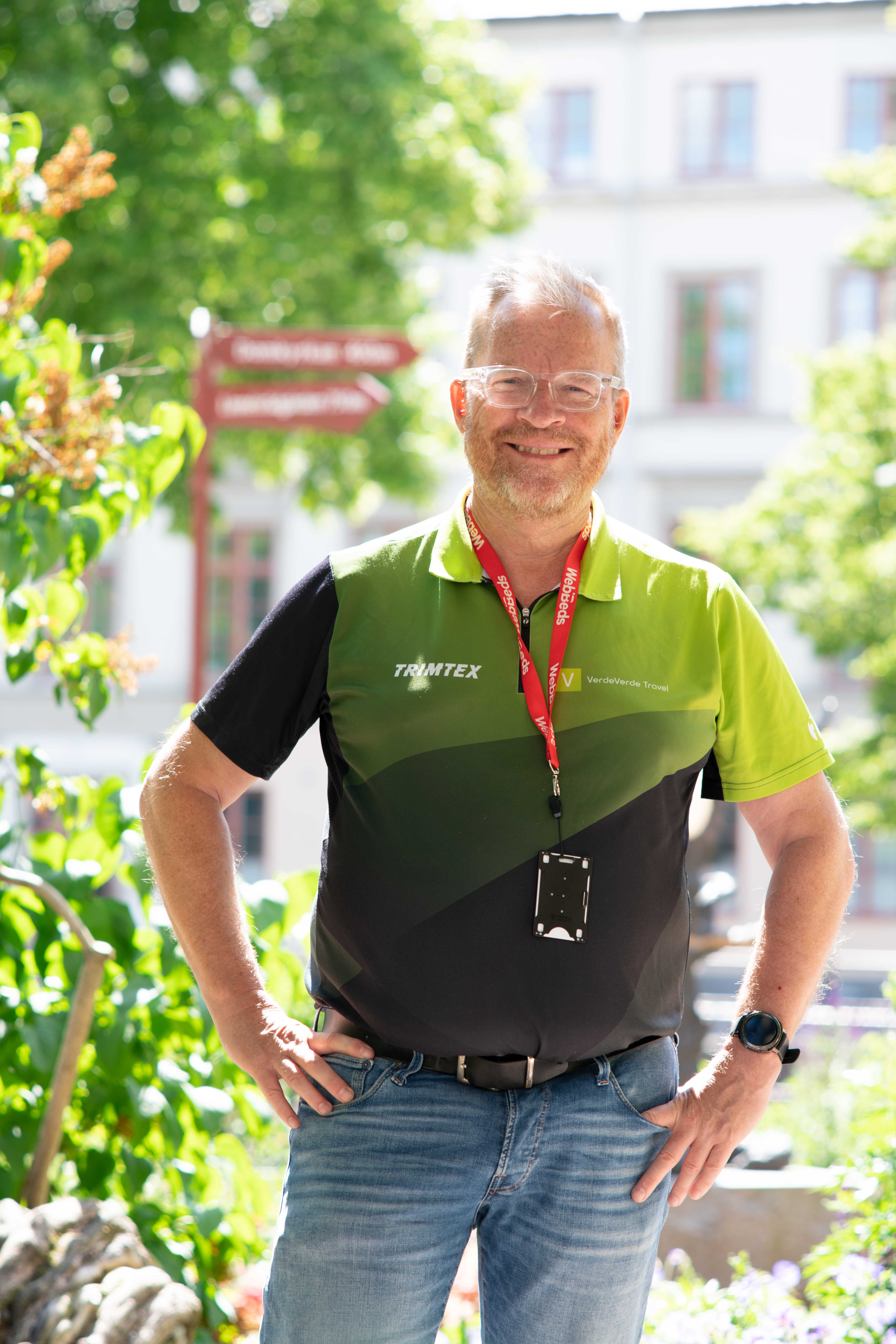 Boka en privat stadsvandring med Stefan (swe/eng)
Boka en privat stadsvandring med Stefan för dig och dina vänner, din familj eller ditt kontor.  I Västerås, Uppsala eller Stockholm.
Prisexempel 1: Stadsvandring i 90 minuter 3000 kronor måndag - torsdag, 3500 kronor fredag - söndag.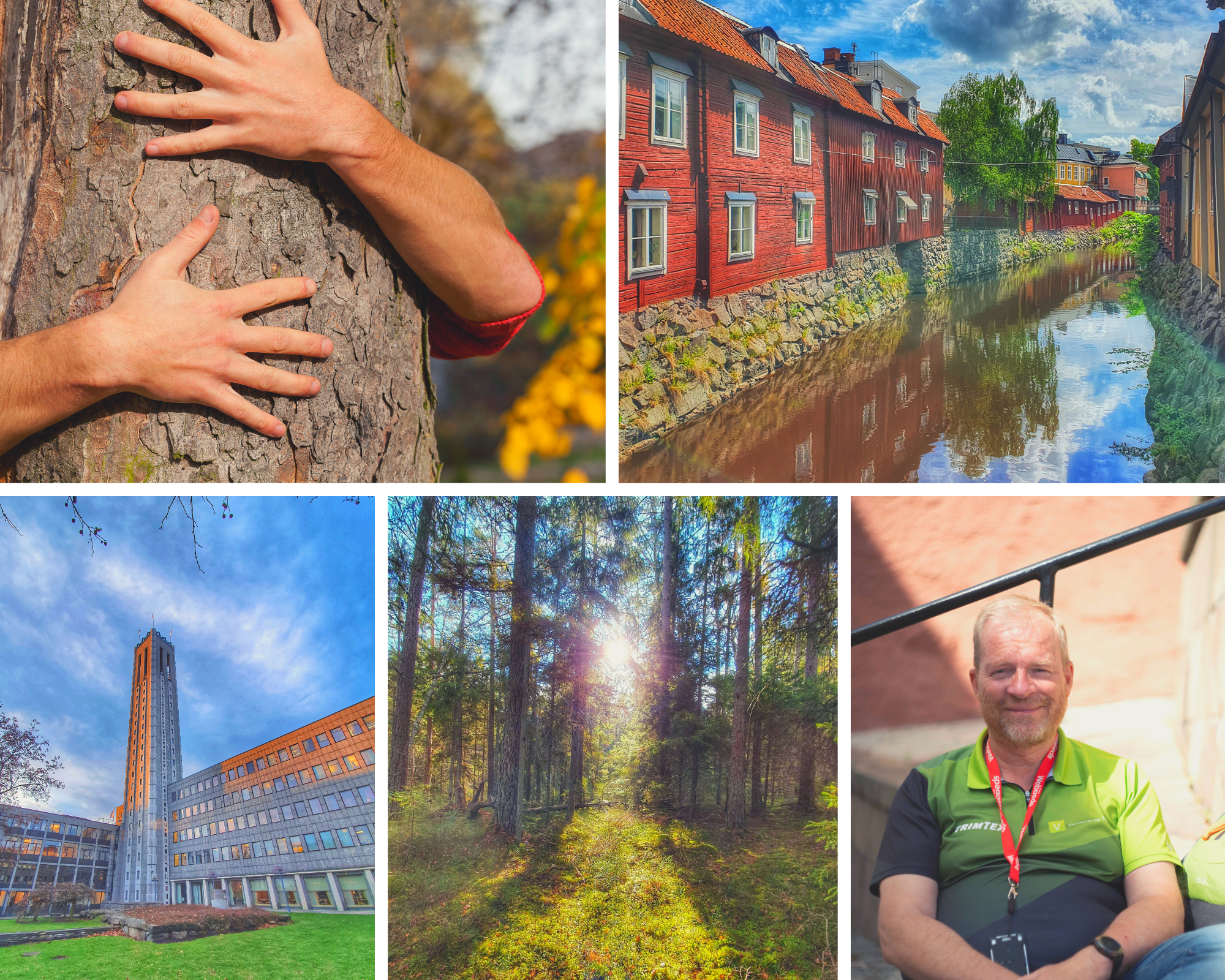 Natur & kultur i Västerås
Next opportunity: 09:00 - 15:00
Skogsbada i naturen på förmiddagen och upptäck Västerås vackraste vyer på eftermiddagen.
Skogsbad
Vad kan vara mysigare än att vistas i naturen en tidig morgon. Lyssna på fågelsången, ta in färgerna och dofterna i denna mobilfria aktivitet med långsamma övningar. Ett skogsbad sänker garanterat axlar och höjer välmåendet. Avsluta med en skogsfika i naturen. 
Slottslunch
Lunch med varmrätt, sallad, bröd, dessert och kaffe på Västerås slott. 
Stadsvandring
Följ med på en historisk vandring genom Västerås, du vandrar längs Svartån och hör om Erik Hahr, Teodor Sundin och Johannes Rudbeck. Du promenerar i det gemytliga Kyrkbacken och avslutar med ett besök i Domkyrkan där Johannes Rudbeck ligger begraven.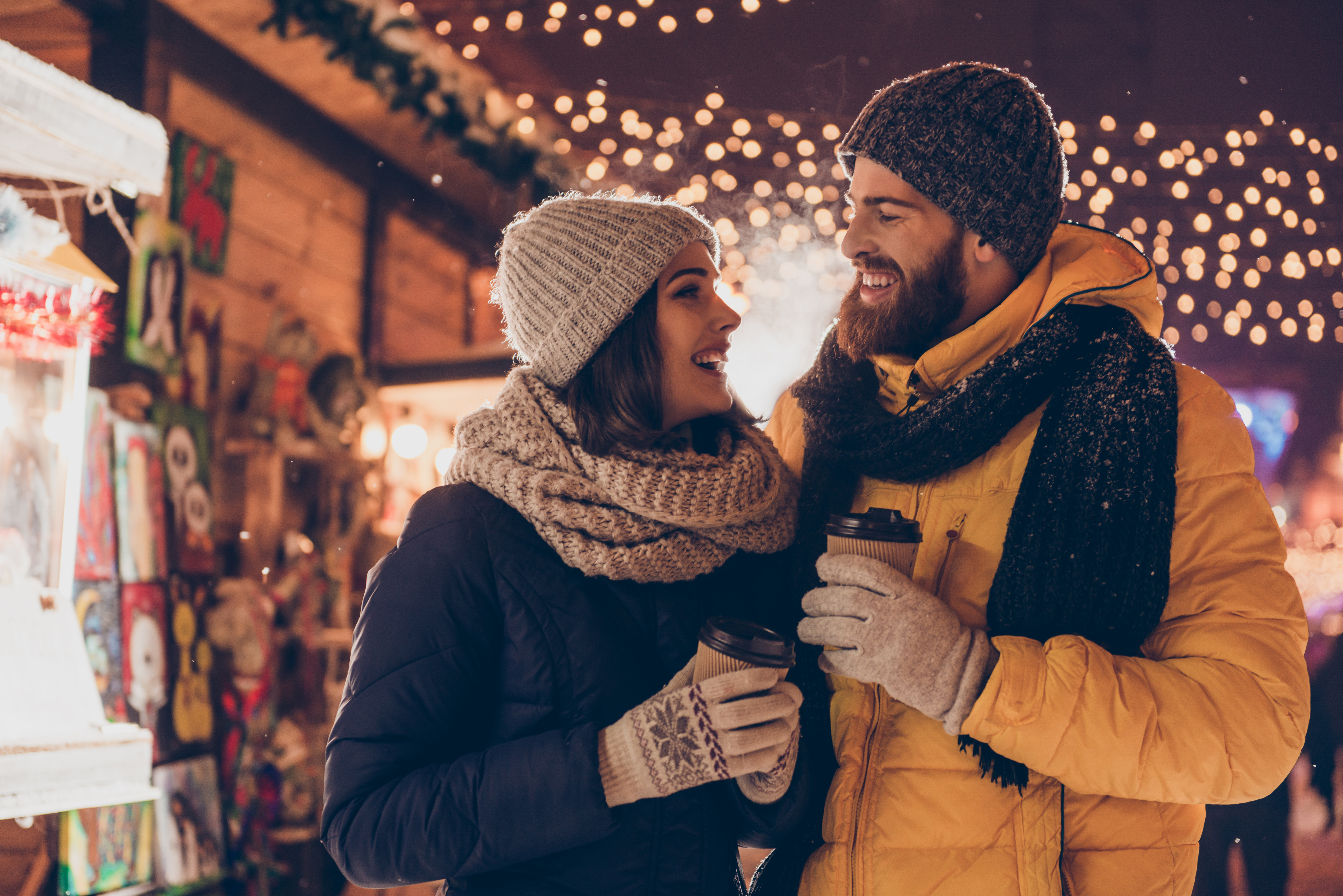 Next opportunity: November 25, 2022 17.30 - 18.30
Experience the Christmas atmosphere at Kyrkbacken. A city walk in the light of the lanterns on streets and alleys. Look for tiled stoves, beamed ceilings and Christmas decorations! Christmas is the feast of stories, hear about traditions and their origins. 
Kyrkbacken is Västerås' oldest district and used to be the city's poorest neighborhood. Here lived the church's men, craftsmen, the poor, widows, soldiers and the executioner himself. The street network has been more or less untouched since the 17th century - but in the 1960s an extensive renovation began. We walk on heated cobblestones and are fascinated by fairy tales from the past. How long have we had the Christmas tree and where does that tradition come from?
Finally you will offered a mug of warm spiced grape fruit juice and some Christmas treats. Tip: Dress warmly!
Read more and book
Find future dates here
Venue: In front of the Cathedral main door. 
Price: 195/ADULT, 145/SENIOR. CHILDREN UNDER 15 YEARS OF AGE - FREE. 
©2023 Den gröna guiden by VerdeVerde Travel