Culinary walk, Food tour, food walk from the Nordic Museum to the Vasa Museum on Djurgarden, taste Stockholm, tastes from the Stockholm region.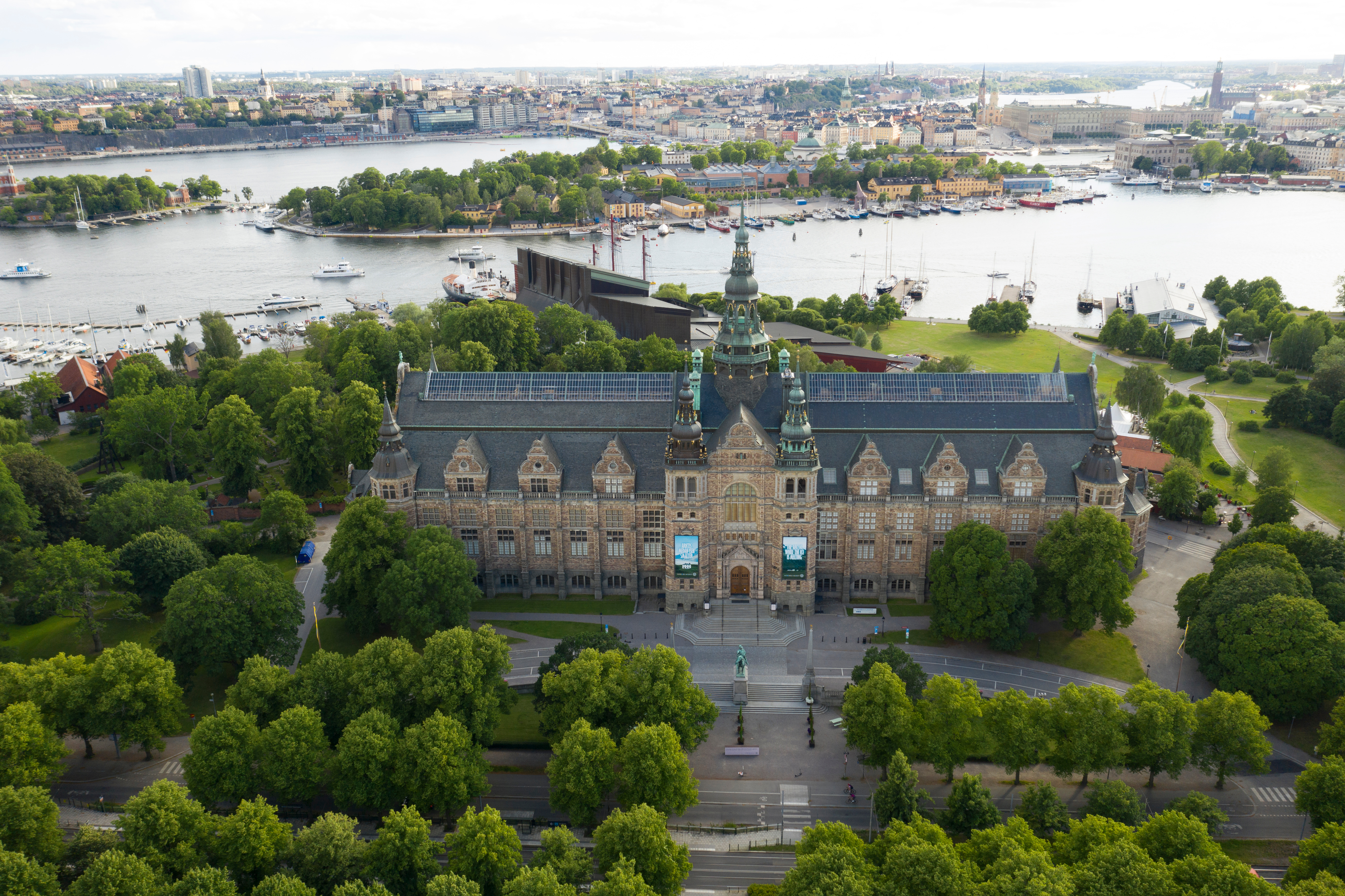 Feel the scents, listen to the birds chirping and taste Stockholm's finest delicacies at the Royal Djurgården. We combine beautiful views with the best flavors from the Stockholm region. Together with a knowledgeable and passionate Stockholm guide, you get the opportunity to experience Djurgården to the fullest.
The culinary walk starts at the Nordic Museum where we tell about how people ate and from the 16th century onwards. Today's starter is served in the museum's restaurant. The dog Sickis is standing at the back of the museum, of course you visit him and hear his story.
The Vasa Museum is Scandinavia's most popular museum. Here awaits a guided tour of the world's best preserved and unique 17th century ships. The restaurant serves a main course, prepared from fine Swedish ingredients. You also botanize among crops and plants in Vasa's own garden and walk along Djurgårdsstrand. Outside the Liquor Museum housed in a shipping building from the 18th century, you will hear about the Swedish alcohol culture.
You walk on Lilla Allmänna alley and see Djurgården's old fire station as well as Mjölnargården and Apotekshuset. Finally, you visit Skrotens café and ship shop for afternoon coffee (coffee / tea and cake).
Feel free to come hungry!
Book an exciting, educational and tasteful experience.
All dishes are included in the price. The price also includes a bottle of water that you get at the start. If you want to buy additional drinks, there are opportunities at the restaurants we visit. You will be both satisfied and satisfied and get to move between the dishes.

Length: 1.5 km on level ground 
Language English, German, Spanish, Italian. You choose. 
Time required: 3-4 hours 
Number of participants: Minimum 2 persons.  
Meeting place: Royal Djurgården, Visitor Center. 
The food walk ends at Djurgårdsvarvet (5 min walk from Skansen's main entrance and bus stop).

Price: SEK 1295 for adults, SEK 995 for seniors (+65 years). Age limit: 18 years 
All this is included: One (25 cl) bottle of water An appetizer at the Nordic Museum. Entrance and tour of the Vasa Museum. A main course in the Vasa Museum's restaurant. Visit the Vasa Museum's garden. Coffee and cake at Skrotens café.
Here you send a request for the date of the culinary walk.
©2022 Den gröna guiden by VerdeVerde Travel